We can help you maintain and fix your well.
You rely on your well every day for clean drinking water, to water your plants, to do your laundry, and much, much more. Without clean water coming from your well, life would be far more difficult and inconvenient. Therefore, it is essential for you to keep up with well maintenance & repairs so your existing well doesn't fail when you need it most.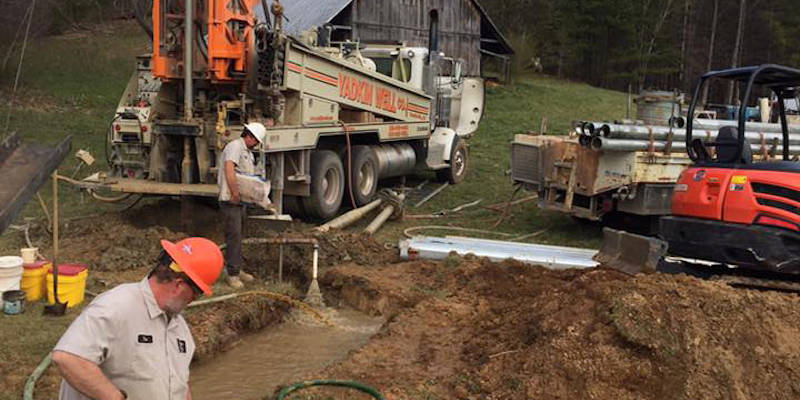 If you need help with well maintenance & repairs, we are here to provide excellent service at Yadkin Well Company. We perform well maintenance and repairs here in the Winston-Salem, North Carolina area, and we are known for our excellent well workmanship and even better customer service.
When it comes to well maintenance & repairs, we highly recommend calling us so we can come and inspect your well on a regular basis. This will allow us to catch any minor problems before they turn into major issues. By making maintenance a priority, you can extend the lifespan of your will and prevent emergency problems with it.
If you ever notice a problem with your well, contact us right away. We will send one of our professionals to your location at our earliest convenience to inspect your well, identify the problem, and take care of it before it gets any worse. That way, you can prevent well failure and ensure your well continues to function as it should.
The next time you need well maintenance & repairs, we are here to exceed your expectations with our responsiveness, workmanship, and service. Contact us today to set up your next maintenance appointment or to schedule a repair.
---
At Yadkin Well Company, we offer well maintenance & repairs in Yadkin County, Yadkinville, Ashe County, Surry County, Dobson, Mount Airy, Winston-Salem, Greensboro, High Point, Hickory, Charlotte, Mooresville, Lenoir, Wilkesboro, Statesville, Raleigh, Durham, and Wilkes County, North Carolina.