Our team provides accurate well flow testing services to ensure that you always have enough water.
While living in the countryside offers many advantages, it does also come with a few drawbacks. For example, you likely won't be able to rely on a city water system for your drinking water, which means that you will need to drill a well. Our team at Yadkin Well Company can help you do just that, and we can also provide well flow testing services to make sure that your current well is able to supply enough water to meet your needs.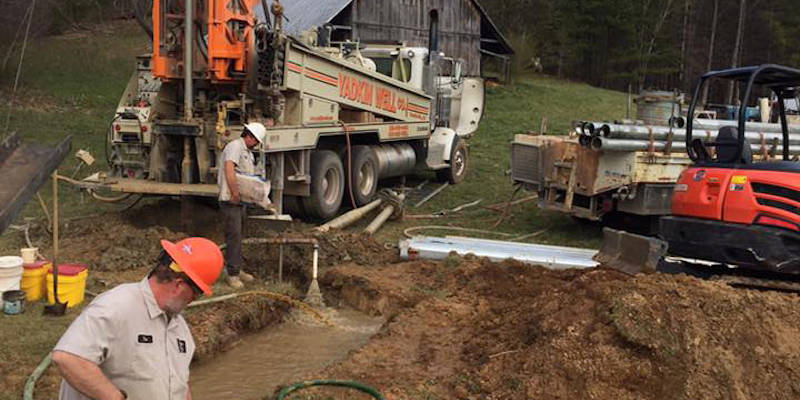 It's easy to take for granted that your well will always supply you with enough water, but unfortunately, this may not be the case. Wells produce water at a steady, predictable rate, and if the amount of water you use in a day exceeds the amount by which your well fills up, you will eventually run out of water. Our well flow test services are designed to test whether your well can provide an adequate supply of water. To do this, we will check the equipment, such as the pump and storage tank, to make sure that they are not impeding the well's flow, and then we'll check the well itself to determine how much water it can provide per day. Then we'll check our findings against your typical water usage to see if your well can keep up with your needs.
We are proud to serve the Yadkinville, North Carolina community, and we want to help you do what's best for your property. If you need a well flow test, simply give us a call to have our experienced technicians take care of this essential task for you.
---
At Yadkin Well Company, we offer well flow test services in Yadkin County, Yadkinville, Ashe County, Surry County, Dobson, Mount Airy, Winston-Salem, Greensboro, High Point, Hickory, Charlotte, Mooresville, Lenoir, Wilkesboro, Statesville, Raleigh, Durham, and Wilkes County, North Carolina.