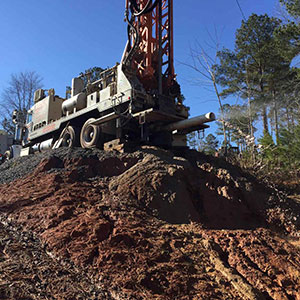 If your home, farm, or business requires a well as its primary or only water source, you know that it's extremely important to ensure your well is drilled properly the first time. In other words, you need to trust a well drilling contractor with the right qualifications if you intend to rely on your well. Though you may not know what sets a great well drilling contractor apart from a less qualified one, we are here to make the distinction clear.
Here are several things to look for in a well drilling contractor before hiring them:
Extensive Experience- Well drilling is a big job, so you want to be sure your contractor knows what they are doing. You can usually be more confident in their abilities if they have been in the well drilling business for many years or decades versus a relatively short time because they will be familiar with the process.
Licenses and Certifications- You likely won't come across a well drilling contractor that is unlicensed or uncertified to do their work. However, you should still verify that they have the proper licenses and certifications before you agree to work with them.
Quality Equipment- The equipment your well drilling contractor uses matters. Instead of using old, deteriorating equipment, your contractor should be willing to invest in newer, high-quality equipment that will provide excellent results.
Excellent Service- Look for a well drilling contractor who will communicate with you, work in a timely manner, and leave the job site clean once they have finished.