Water well testing includes a variety of inspections.
There are three main scenarios in which you might want to reach out for water well testing. The first is if you suspect a problem with the well on your Yadkin County, North Carolina property. The second is if you want peace of mind that it is performing as it should and that there aren't any maintenance issues. The third is if you are scheduling various inspections as part of a real estate transaction and need to know what the condition of the well is before closing on the property.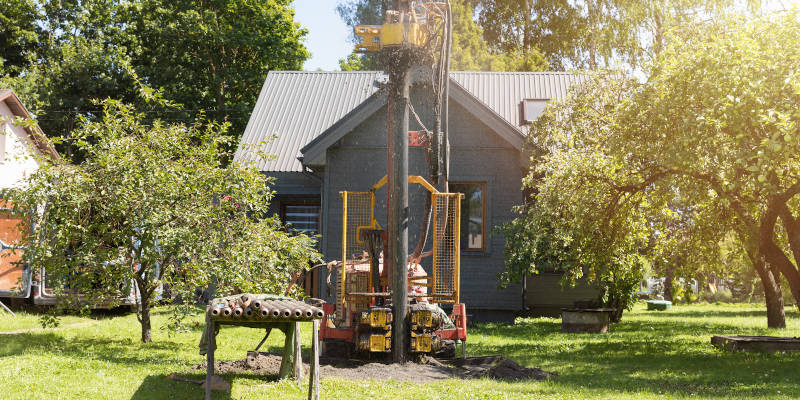 At Yadkin Well Company, we have been providing reliable, quality well services since 1964. You can rest assured that we will give you a detailed understanding of the condition of your well and address any questions you might have.
Water well testing includes a variety of inspections, including checking out the pump, performing a yield test to determine the amount of water the well provides, evaluating the structural integrity of the well, and determining the quality of the water. Should we find an issue with water quality, we can refer you to a separate division of our company that is dedicated to helping customers enjoy quality water. Piedmont Water Conditioning can discuss solutions for such issues as excess bacteria, minerals, and contaminants.
We highly recommend water well testing before purchasing a property, but it is also a wise idea to have us come out every couple of years to be sure your well is still in top condition. The quality of your water and its reliability are too important to leave to chance. Contact us today to learn more.
---
At Yadkin Well Company, we offer water well testing services in Yadkin County, Yadkinville, Ashe County, Surry County, Dobson, Mount Airy, Winston-Salem, Greensboro, High Point, Hickory, Charlotte, Mooresville, Lenoir, Wilkesboro, Statesville, Raleigh, Durham, and Wilkes County, North Carolina.