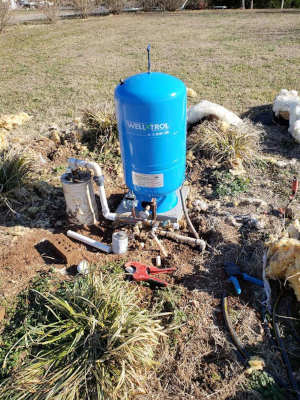 Have you ever heard the phrase, "Just because you can, it doesn't mean you should!"? If so, you may already have an idea about the answer to the whether a plumber can handle well maintenance & repairs. Yes, some do, but that doesn't mean they do enough of them to be efficient or effective. That is not to say that there aren't some plumbers out there whom you can trust to resolve certain issues, but if you want complete confidence that your well is in good hands, the best option is an experienced well drilling company that also offers well maintenance & repairs.
One reason to go this route is because well professionals know what to look for to determine if the problem is above ground or deep within the well, and they have the equipment needed to resolve either type of situation. A broken pipe above ground is something a plumber could handle, but if there is more to the issue, you would most likely fare best with a well professional. They can handle unique diagnostics, such as doing a well flow test, and they are usually set up to provide emergency well service as well. In addition, they will keep your equipment working as it should with a focus on well maintenance & repairs to avoid bigger problems.
If you are interested in well maintenance & repairs for your property and want confidence that the job will be done right the first time, reach out to us at Yadkin Well Company. We have been a trusted well contractor in this area since 1964 because our customers know they'll get reliable, quality service from us, including in an emergency situation. Let us keep your well equipment in top condition and resolve any issues you might be having.