We are happy to go over the benefits and process of installing a geothermal system at your home or business.
While we are known mostly for our well services here at Yadkin Well Company, we are also quite experienced in geothermal installations, inspections, maintenance, and more. Since 1964, we have consistently invested in equipment and obtaining new knowledge and experience so we can be the company you turn to for a variety of services. When you want to reduce your heating and cooling bill with a hidden, set-it-and-forget-it way, geothermal is your answer. The power of this is hidden right beneath your feet.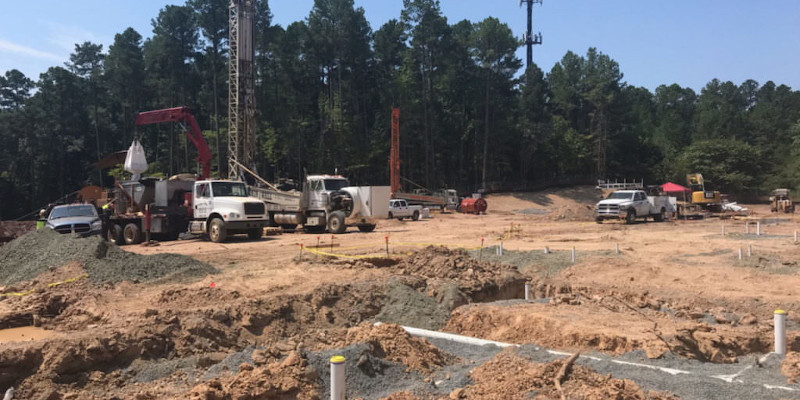 A
geothermal
system is designed to use the naturally cool and consistent temperatures in the earth's crust to cool down hot water within the geothermal system's loops. This water starts out cool and is heated as it flows around your HVAC unit. They are called loops because there are literally long loops of pipes underground that carry the water from a source, around your HVAC unit, and to the destination (either another well, released onto the surface, or back into the loop itself).
Our geothermal services include:
Thermal Conductivity Testing- To put it simply, thermal conductivity testing involves running a test on the area where you want to install your geothermal system in order to determine how well it distributes the heat that is put into it. This will help us to accurately calculate how deep and/or long the loops for your specific system will need to be to meet your needs.
Geothermal Inspections- We are trained on how to properly install efficient geothermal loops for projects of all sizes. Because of our dedication to high-quality work, we decided to go above and beyond and also get certified as geothermal inspectors. We focus on commercial projects because we want to make sure the larger and more complicated projects are up to par, as they always should be.
Geothermal Drilling- When installing a vertical loop for your geothermal system, holes will need to be drilled. Because we also drill for water wells, this leads us to be well trained on how to drill and to have the appropriate equipment ready to do the job from beginning to end.
Loop Installation Options- There are many different options for the type of loop that gets installed for your location, but the best one for you is ultimately determined by the location, the amount of space, the amount of available water, and how well the area absorbs heat.
They are a great local business.
"They are a great local business. Matt and his team had a well drilled for us in no time. I will continue to trust them for all of our water needs! Thanks, Yadkin Well! Company."
★★★★★ Niki S.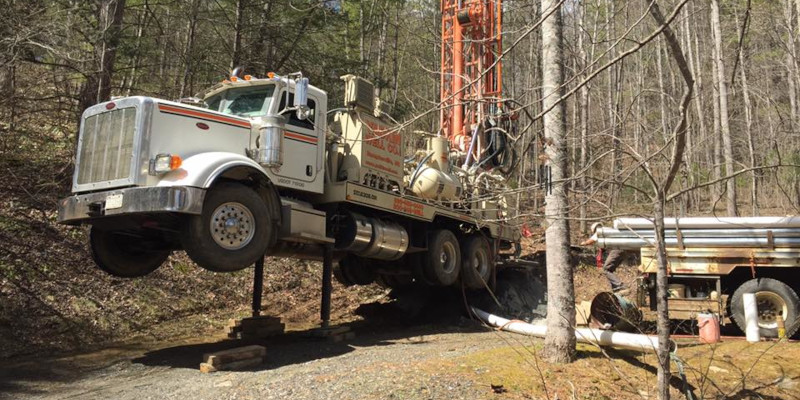 Well Services
We offer comprehensive well services for homes, farms, and businesses.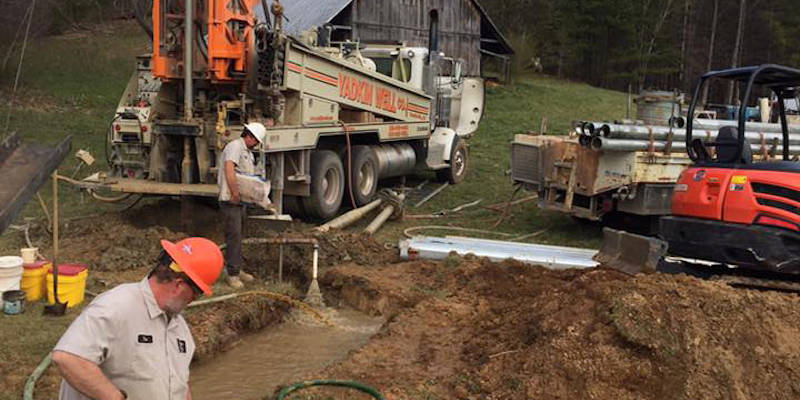 Well Maintenance & Repairs
With the correct well maintenance & repairs, many issues can be resolved, and you can enjoy the quality water you deserve.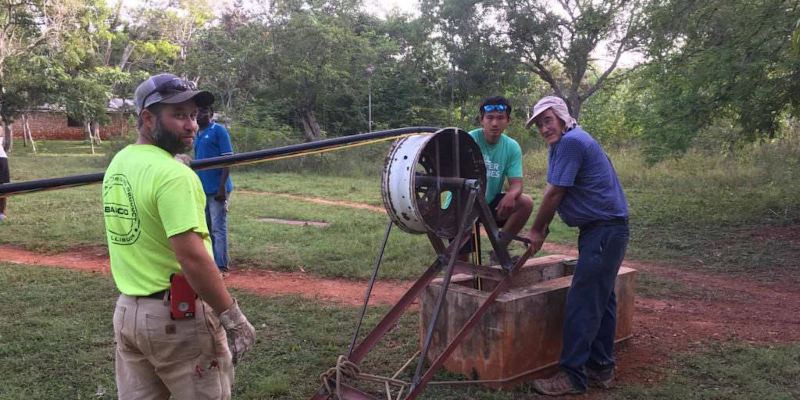 Geothermal Services
We are happy to go over the benefits and process of installing a geothermal system at your home or business.
Learn more about our third-generation geothermal & well drilling company
Overall, there are only two types of loops, but a few different ways to install each. Open loops are great for projects that have an abundance of water available (approximately 1.5 gallons/minute per ton of equipment) AND a great place to dump all of this water once it is heated up (usually another well or in a reservoir on the surface). Alternatively, closed loops are more eco-friendly because the water that is put into the loops continuously circulates around, and they are also low maintenance because once the system is sealed and begins circulating, the only work that would need to be done to it is if the seal is broken and pressure inside the loop is lost. If you choose to install a closed loop, you can have it installed horizontally (generally less expensive, BUT it requires a lot of land), vertically (requires a lot less land because the loops are placed in deep, drilled holes), or even placed in a lake/pond (good if your project is close to the water AND the water is consistently 9 feet deep year-round at a minimum).
---
At Yadkin Well Company, we offer geothermal services in Yadkin County, Yadkinville, Ashe County, Surry County, Dobson, Mount Airy, Winston-Salem, Greensboro, High Point, Hickory, Charlotte, Mooresville, Lenoir, Wilkesboro, Statesville, Raleigh, Durham, and Wilkes County, North Carolina.
Why Choose Yadkin Well Company?
There is so much more to having running water on your property than just digging a hole in the ground—it takes true expertise in well drilling. At Yadkin Well Company, our family has become a preferred contractor, in part because we have had nearly 60 years of experience to become the best.
See what some of our satisfied clients are saying about our geothermal work and other services.
We're here to help our neighbors with geothermal solutions.
Learn the Basics of How Geothermal Systems Operate
Similar Services We Offer: