We have the equipment needed to be your trusted geothermal drilling contractor.
If you're looking for a geothermal drilling contractor serving Yadkinville, North Carolina, you can always rely on our team at Yadkin Well Company to handle your needs. As our name suggests, we're experts in well installation and maintenance, but our services also include geothermal installations, inspections, and maintenance. We've been serving local clients since 1964, continuing to invest in equipment and training to provide property owners with the best options for their properties. You might be looking for a geothermal drilling contractor to install a geothermal heating and cooling system on your property, or you could be in need of maintenance or repairs on your existing system. No matter your requirements, you can trust our experienced technicians to take care of your property.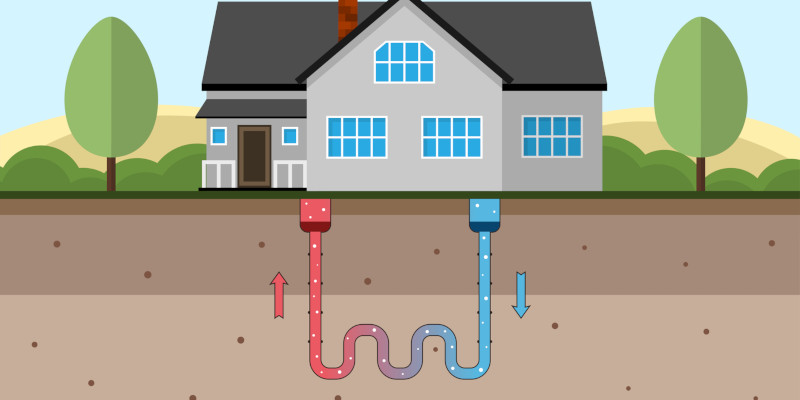 If we're installing a new system at your home, we'll start the process by performing geothermal conductivity testing. This step allows us to calculate the proper length and depth for the loops, as well as determine how efficiently the property can distribute the heat that's put into it. After we complete the test, we'll design a system and start drilling to install vertical loops. Since well installation and maintenance also involve drilling, we are experienced in this process and will ensure that the holes are drilled properly to provide the maximum benefits. We have the equipment needed to be your trusted geothermal drilling contractor.
Our technicians are happy to answer any questions you might have about geothermal heating and cooling systems and the services we provide. Contact us to learn more or request service at your property.
---
At Yadkin Well Company, our geothermal drilling contractors serve Yadkin County, Yadkinville, Ashe County, Surry County, Dobson, Mount Airy, Winston-Salem, Greensboro, High Point, Hickory, Charlotte, Mooresville, Lenoir, Wilkesboro, Statesville, Raleigh, Durham, and Wilkes County, North Carolina.