When you consider water well service companies in the area, we are sure to stand out.
Wells are a very common feature of both residences and commercial properties in and near Yadkinville, North Carolina. Choosing a company to drill your well can feel anxiety-ridden, as you might not know much about the drilling of wells. When you consider water well service companies in the area, we are sure to stand out. There are plenty of reasons to choose us at Yadkin Well Company any time you need well services.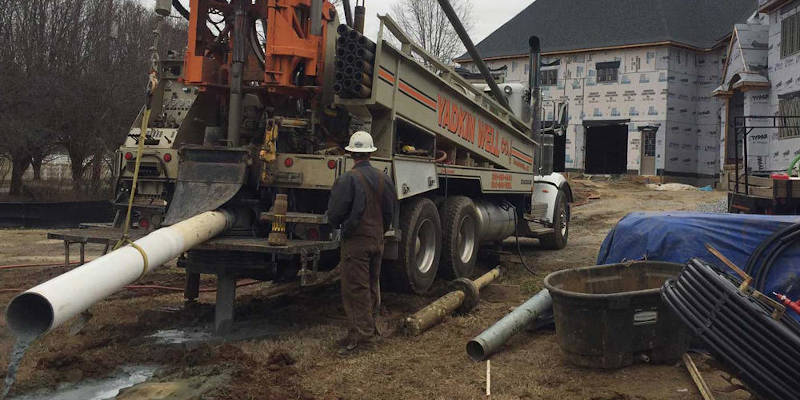 Experience: We have been drilling wells longer than just about any other water well service companies around. We are a third-generation family-run business and have been serving this area since 1964. We are members of the National Ground Water Association and hold multiple NC licenses needed to complete our work. We are also licensed in neighboring states.
Versatile knowledge: We can handle residential and commercial needs, wells for farming and irrigation purposes, and even heat pump (geothermal) wells. We can drill wells for almost any application in both rural and urban settings. We also install, repair, and replace pump systems on existing wells.
Emergency services: We know how important access to clean water is for your family or your business. We always have someone on call, so if you need emergency services, don't hesitate to give us a ring. We may not see emails until the next business day, so we recommend calling.
When you choose us before other water well services companies, you can be sure we will do our utmost to deliver reliable access to water to you. We know you want your well to be dependable and low on maintenance. Contact us today for all your water well service needs.
---
At Yadkin Well Company, we are proud to be one of the water well service companies serving Yadkin County, Yadkinville, Ashe County, Surry County, Dobson, Mount Airy, Winston-Salem, Greensboro, High Point, Hickory, Charlotte, Mooresville, Lenoir, Wilkesboro, Statesville, Raleigh, Durham, and Wilkes County, North Carolina.