We will give you all the facts about the advantages of a submersible well pump.
One of the questions that we get asked at Yadkin Well Company is whether a submersible well pump is the way to go here in Ashe County, North Carolina. Since we've been in the well drilling and services industry since 1964, we are a valuable resource for helping you determine which type of well pump is best for your situation.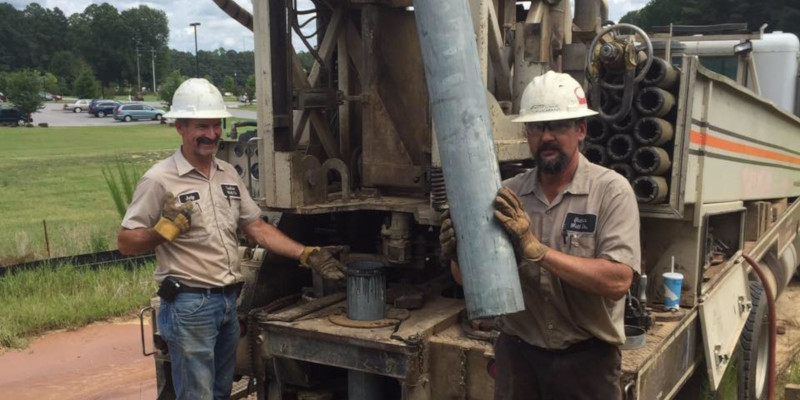 A common reason to go with a submersible well pump is because there is less chance of freeze damage in the winter. The pump only pulls up water into the lines upon demand to fill a storage tank, so the water does not sit above the frost line where it could freeze and cause damage to the pipes.
This type of pump pushes water up the pipe rather than pulling it up as an above-ground water pump does. As such, submersible pumps are manufactured to be completely waterproof, so you need never worry about them being exposed to the elements. They are also not susceptible to damage from rodents and other causes. In addition, you won't hear them operating like you would with a non-submersible pump, and you don't need the additional space to place it.
One of the drawbacks of a submersible well pump is that it isn't as easy to repair and service as a non-submersible pump. It has to be pulled up out of the well, which can be quite a chore with a deeper well.
If you would like to know more about pump options for your well, don't hesitate to reach out to us, and we'll be happy to go over whether a non-submersible or submersible water pump is right for you.
---
At Yadkin Well Company, we can install submersible well pumps in Yadkin County, Yadkinville, Ashe County, Surry County, Dobson, Mount Airy, Winston-Salem, Greensboro, High Point, Hickory, Charlotte, Mooresville, Lenoir, Wilkesboro, Statesville, Raleigh, Durham, and Wilkes County, North Carolina.