If you're curious about the cost to install a geothermal system, reach out to our team to get a detailed estimate.
We at Yadkin Well Company specialize in drilling wells of all kinds. Over the years, we have drilled wells for residential and commercial properties, irrigation systems, and geothermal heat pumps. For those who aren't familiar with geothermal heat pumps, they are heating and colling systems that use water to transfer heat up from the ground and into your home (for heating), or to move heat from your home back into the earth (for cooling).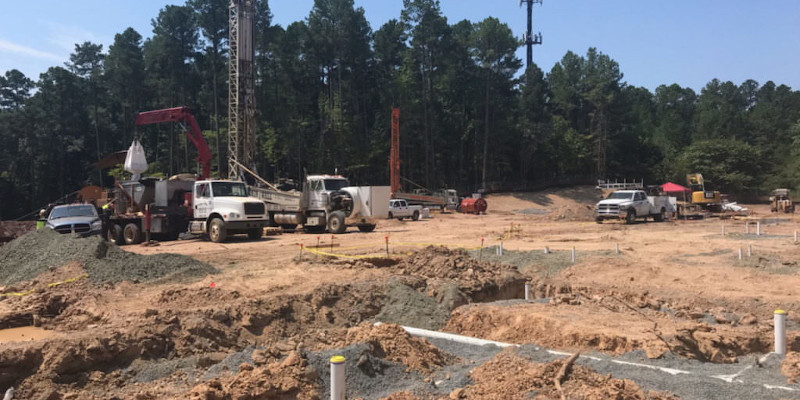 Geothermal systems are a highly effective and energy-efficient method of heating and cooling, and more and more home and business owners are taking advantage of them. If you are interested in geothermal heat pumps, one of your first questions will naturally be about the cost to install a geothermal system.
The cost to install geothermal systems can vary wildly depending on the scale of the project, but such a project is always a significant investment. On the lower end of the scale, geothermal systems for single homes start at around $12,000, while those for large campuses such as schools or hospitals cost much more than that. However, EPA surveys show that geothermal systems can reduce heating costs by up to 70%, and colling costs by up to 50%, which means installing such a system is a great investment that will save you money in the long term.
If you are in Raleigh, North Carolina and have questions about the cost to install a geothermal system, we encourage you to reach out to our team. We can provide an estimate for your project and help you figure out your next steps.
---
At Yadkin Well Company, we can help you estimate the cost to install a geothermal system in Yadkin County, Yadkinville, Ashe County, Surry County, Dobson, Mount Airy, Winston-Salem, Greensboro, High Point, Hickory, Charlotte, Mooresville, Lenoir, Wilkesboro, Statesville, Raleigh, Durham, and Wilkes County, North Carolina.