Let us determine the best course of action to get your water well working its best again.
There is nothing more frustrating than your water well working unreliably. If you've encountered a problem with your water well on a residential or commercial property in Ashe County, North Carolina, you'll want to call on us at Yadkin Well Company for the services you require.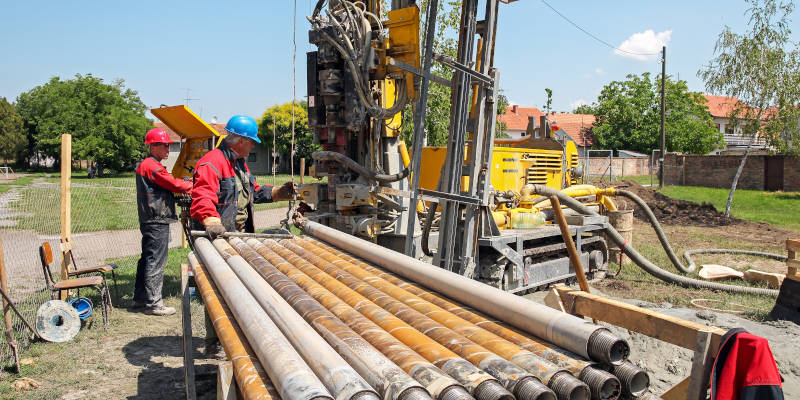 There are several reasons you might need water well repair for your home or business. Some common reasons include:
Well Pump Repair – Like any equipment that is constantly in use, sometimes the well pump can fall into disrepair. Whether you need well pump repair or replacement, we can handle the job.
Water Filtration Issues – Having clean water is an essential part of our daily routines. Water well repair sometimes comes in the form of corrections to the water filtration system so that clean water is available.
Water Pressure Issues – Have you noticed that your water pressure just isn't what it should be? We can diagnose water pressure concerns and provide the necessary water well repair services.
Well Casing Damage – Unfortunately, if your well casing has sustained damage, you'll want an experienced water well repair company to handle the job. Let us determine the best course of action to get your water well working its best again.

In addition to water well repair, we also offer residential and commercial water well inspections and maintenance, as well as emergency well services to meet the needs of our customers. If you have questions about your existing well or need to schedule a consultation for water well installation or repair, contact our team today.
---
At Yadkin Well Company, we offer water well repair services in Yadkin County, Yadkinville, Ashe County, Surry County, Dobson, Mount Airy, Winston-Salem, Greensboro, High Point, Hickory, Charlotte, Mooresville, Lenoir, Wilkesboro, Statesville, Raleigh, Durham, and Wilkes County, North Carolina.
Similar Services We Offer: