We ensure that you have a dependable water source when the well installation is complete.
Did you know that well drilling requires special equipment and a knowledgeable crew to ensure that a well is dug properly and will perform reliably? When it's time to drill a new well on your residential or commercial property in Ashe County, North Carolina, there is only one company you'll want to turn to – Yadkin Well Company.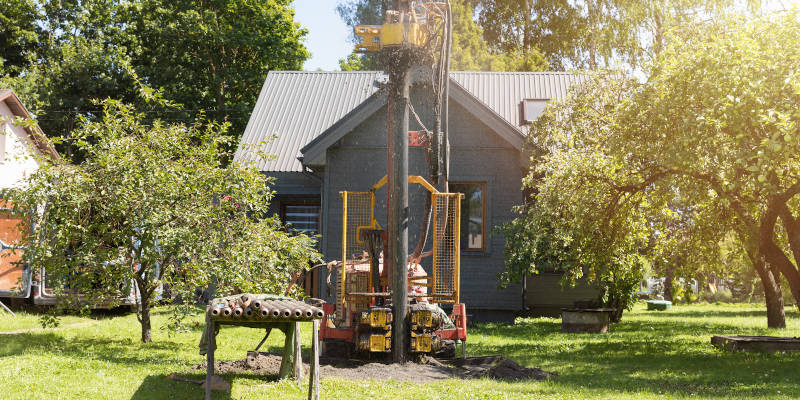 Our well drilling company has been family-owned and -operated since 1964, and we are proud to say we are the primary providers of well drilling services in the Ashe County area. When you work with us for your residential or commercial well drilling requirements, you'll find that we can assess your property for the best location for drilling, offer solutions for tricky well drilling applications, and ensure that you have a dependable water source when the well installation is complete.
We also understand that your well needs to be in good working order long after the initial installation. After well drilling, we also provide maintenance and repair services that give you confidence your well is in good working order year after year.
In addition to well drilling, we also offer well emergency services and will work on wells that may have been drilled and installed by someone else. We offer well inspections, well repair, well maintenance, and well pump installation. Because of our experience in the well drilling industry, you can also rely on us if you are interested in investing in geothermal heating and cooling for your property.
Whatever the application might be, give us a call today to schedule an appointment for well services. We look forward to serving you!
---
At Yadkin Well Company, we offer well drilling services in Yadkin County, Yadkinville, Ashe County, Surry County, Dobson, Mount Airy, Winston-Salem, Greensboro, High Point, Hickory, Charlotte, Mooresville, Lenoir, Wilkesboro, Statesville, Raleigh, Durham, and Wilkes County, North Carolina.
Similar Services We Offer: