We offer a variety of well services.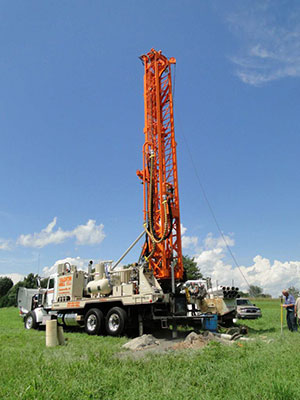 Living away from the municipal water system, you need a well that reliably delivers clean drinking water to your home. If you recently moved to a new property, you need a well company that can put in your new well and exceed your expectations with their workmanship and service. At Yadkin Well Company, we're proud to provide a variety of well services throughout the Winston-Salem, North Carolina area.
Some of the well services we offer to residential, agricultural, and commercial customers include the following:
Well pump installation—If you need a new well installed on your property, hire us for the job. No job is too big or small for our experienced, knowledgeable team to handle.
Well repairs—If you suspect something is wrong with your well, call us right away. We can fix your well with ease and ensure that it continues to deliver clean water to your property.
Well inspections—Make sure your well is in good condition by hiring us to perform a well inspection. Regular inspections are key to ensuring the functionality and longevity of your property's well.
Well maintenance—We can help you maintain your well with ongoing professional maintenance. During every maintenance appointment, we will fine-tune your well equipment and identify any issues.
We have been providing high-quality well services in the Winston-Salem area since 1964, and we are here to help you keep your property's well up and running. To learn more about our well services and what we will do to exceed your expectations, contact us today.
---
At Yadkin Well Company, we offer well services in Yadkin County, Yadkinville, Ashe County, Surry County, Dobson, Mount Airy, Winston-Salem, Greensboro, High Point, Hickory, Charlotte, Mooresville, Lenoir, Wilkesboro, Statesville, Raleigh, Durham, and Wilkes County, North Carolina.
Similar Services We Offer: